At first glance, a personal statement for graduate school might seem like any other documentation that you submit with your postgrad application. In reality, it is much more than that. It's an opportunity for you to prove to the committee board that you have what it takes to be part of the program. It's your chance to convey what you'll be like in the future as a colleague and a professional in the real world. You should therefore not take it lightly because it's the thin line between approval and denial of your application.
 Do Some Self-Reflection
As noted, this statement is all about telling the admission committee that you deserve a spot in the program. So you should keep in mind that other applicants want the same spot as badly as you. Hence it's up to you to convince the committee that it should choose you over them. That said, don't just jump into writing it. Instead, like shown in our personal statement of purpose for graduate school examples, take time to reflect on your strengths and weaknesses. Think about qualities that make you different from other applicants and write them down.



Skip that all-nighter.



Have a Talk with Close Family and Friends
We all have qualities that we know about and those we have no idea we convey. Only those close to us know them, and they appreciate them silently. Therefore, once you do some self-reflection, talk to your best friend, your mom, or any other close relative and ask them what they like most about you. Then based on the feedback, get down to the real work.
Talk to Previous or Current Graduates and Understand the Prompts
Your qualities are of the essence, but don't forget that there're specific qualities the admission board is seeking. Therefore, talk to previous or current grad students about the environment and expectations of the field. Having been in your position before, ask them what they included in their statements to make them stand out. Also, read and understand the prompt so you can know what exactly the board is looking for, and use it to your advantage.
Decide What You Want to Highlight
Analyze your findings, and choose what you think are the best points and include them in your personal statement. Focus on qualities instead of facts.
Craft an Attention-Grabbing Introduction
Your introduction acts as the framework for your statement. It sets the tone and captures the attention of anyone who reads through your statement. Thus you might have the best points in the body, but if your introduction is not enticing enough, the committee is likely to lose interest and will not keenly read your good points. Therefore, once you decide what points you're going to include, find out how to write an eye-catching introduction so you can keep the committee captivated from the beginning to the end. That way, you'll inch closer to approval.
Be as Precise as Possible
Don't be vague. Give more details to make your application stand out. For instance, if your best quality s innovation, don't just write that and be merry on your way. Anyone can write they are innovative even if they are not. Therefore, explain how and why you think you have that quality to convince the admission officers that you really have it. Work your way towards the hearts of the admission officers by being as specific as possible so your application can stand out. However, ensure your statement is clear and concise.Avoid Sharing Overly Personal Details
While a personal statement is all about bringing the admission officers into your world, avoid sharing overly personal details. Share only the necessary details as being overly open makes your application look unprofessional.
Have Someone Read Through It
Before you submit it, have someone entirely independent read through it and give you an honest opinion. For instance, consider giving it to your professor so he/she can rate it and tell you areas you could work on to make it stronger.
How Long Should a Personal Statement Be for Graduate School
Even though every institution has its unique personal statement formatting requirements, the standard length for this statement is between 250 and 750 words. The length varies depending on the instructions. For instance, some institutions normally require applicants to write a stand-alone statement. This means, you'll write it as a separate document. In such a case, you would have to write at least 500 to 750 words.
Other institutions often ask their applicants to write this statement in indirectly. For instance, they include a section in the application document requesting the applicant to describe their accomplishment. In such a case, you may be allowed to write 250 words.
How to Title a Personal Statement for Graduate School
"Do I write my name on it or just leave the title as a personal statement?" This is a dilemma most applicants find themselves in when writing a personal statement. Fortunately this is a comprehensive how to write a personal statement for graduate school guide and we got you covered.
A personal statement doesn't always require a title. In fact, don't give a title to your statement unless the instructions specifically request for one. If requested,
Don't include your name as the admission board already knows you.
Keep it very short and precise.
Use a creative and unique title. It should characterize your statement's contents.
How to Format a Personal Statement for Graduate School
Part of knowing how to write a great personal statement for graduate school includes formatting it appropriately. Fortunately, a personal statement follows the typical essay format. That is
12 point Times New Roman
Have one inch margins on each side of the page and half-inch indentations between paragraphs
Double spaced sentences
A space after periods.
The structure is also quite basic. It includes a catchy introduction, informative body section and a satisfactory conclusion.
Personal Statement for Graduate School Examples
The personal statement graduate samples below will help you get the hang of writing an exemplary one.
Example Personal Statement for Graduate School; Psychology Course Applicant
My passion for psychology crops from my interest to know how dementia affects those diagnosed with the condition. That's is the main reason why I dedicated my gap year as a volunteer with the Alzheimer's Society. I visited the patients and their families so both sufferers and the care givers could have someone to talk to during these tough times.
In the personal statement for graduate sample above, the applicant avoids using cliché starting statements such as "I have always wanted to study" or "why you should accept me in the program." Instead, they express the reason why they pursued the course in an utmost unique way.
Also, even though that is just a small excerpt from their statement, you can see that they did not shy from being precise. They went into details to show how their passion for psychology is different from someone else's by explaining what they did on their gap year.
Example of a Personal Goal Statement for Graduate School: School of Engineering Applicant
Since I was ten, I've always wanted to help underserved gain access to assistive technologies. That's why I want to work towards developing accessible and affordable technology for kids with special needs in learning settings. The engineering course is a leader in this field. Its focus on different needs of such communities and extensive use of technology in improving the lives of people with such needs align with my passion.
The above sample is also an excerpt of an engineering grad program applicant. Again, here the applicant
Starts with an interesting introduction
Doesn't shy away from talking about their interest and passion
Explains how the program aligns with their interests and passion.
Bottom Line
Your statement for graduate school plays an integral role in you successfully being part of the graduate program. Therefore, take time to learn how it's written and check out the personal statement examples for graduate school above to get an idea of how to go about the process. Also, seek professional help by getting in touch with us today!
Use top 2% experts.
Forget struggles with writing – let a top 2% expert do your next paper.
Order Now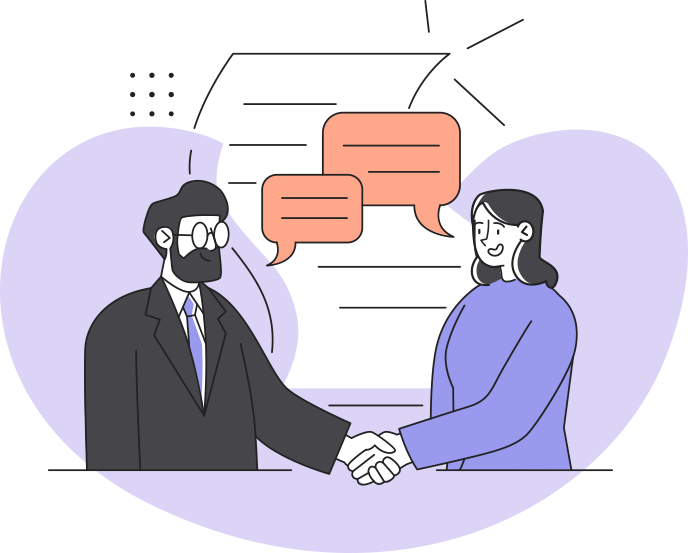 Subscribe to our newsletter
Awesome. Now you'll never miss out.